By Jessica Benjamin and Bryan Dayton
There are a thousand parts of our city that make it special — the green space, the restaurants, the mom and pop owned businesses. Each bring their own vibrancy and contribution to the table in Boulder. These last few months have made it clear just how vital the health of each ingredient is to our economy.
As we've seen nationally, this pandemic has exposed all the inadequacies and places in our systems that are broken. This is just as true in Boulder, where real estate has become out of reach to much of our workforce and most small businesses, homelessness and evictions are booming and now where businesses are choosing between the health and safety of their staff and community, or their own livelihood.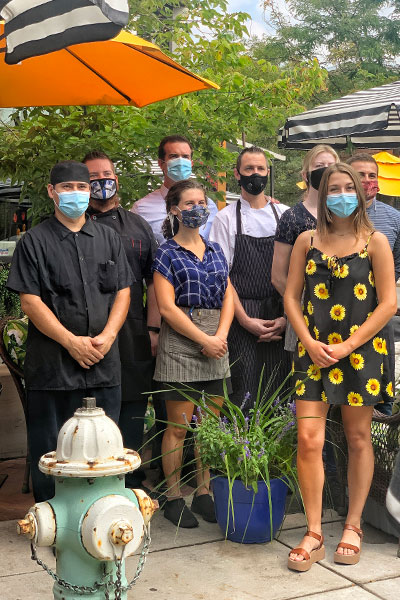 As a local resident, parent and owner to both Oak at Fourteenth (oakatfourteenth.com) and Corrida (corridaboulder.com), Bryan Dayton has had a lot to fight for and has been making a lot of tough decisions. Although the CDC restrictions allow businesses to remain open with an outbreak (yes, really) Bryan made the heartbreaking decision to close Oak for the next two weeks since he had two employees test positive. One of these is completely asymptomatic and was only discovered as Oak paid $4,000 to have their entire staff rapid-tested. The decision to close will result in the loss of upwards of $100,000 and at a crucial time for restaurants. He's risking his livelihood for the health and safety of our community and has zero safety net. Lots of other fellow restaurants have had these same losses over the past few months.
"The permits for outdoor dining expire October 31, so we've had from July – October to crush as much sales as we can to survive the winter. This is a huge blow and there is no one to help. There's no federal financial support, the state encouraged their universities to re-open and the city is going to cut us off at knees closing down outdoor dining in a few weeks. There should be a collective team set up between the city and small business to find safe survival methods for all parties."
Oak is one of a few restaurants that have cases right now, and we are sure to hear of more. I can tell you it's not from lack of diligence – I've been inside and behind the scenes at over 30 restaurants since August and they are taking every precaution they can to keep their staff and diners safe. But Covid is a fickle beast, and it haunts people that live in close quarters, like most of the restaurant industry does. If multiple outbreaks occur, restaurants cannot survive to close multiple times. They will make the choice to stay open and keep on trying to pay their bills and their staff. Why are we asking them to make the choice between the community's health and safety and their livelihoods? CU certainly had to make that choice, and now we are all living with the consequences of it.
There's a lot that can be said and judged about CU's decision to open back up to in-person learning a month ago. It's easy to point fingers, but this isn't one single entities fault. This is the result of multiple points of failure in our systems. There is real suffering going on. Our focus should be how to give life-support to the restaurants and small businesses as they get raked over the coals once again.
We expect our community organizations, the health department, the university and the City of Boulder to do better than this. Our vitality shouldn't be left on the precipice hoping to grow wings. As industry organizations work with state and federal legislators (saverestaurants.com) on broad solutions and funding packages, there are simple things we can do on the local level.
The most critical is extending the outdoor dining permitting past October 31 and until restaurants can go back to 100% indoor dining. Given that this outbreak has stolen a couple of the last vital weeks for restaurants to capture business, this is the lynchpin for several restaurants to even have their doors open in November. How many more of our restaurants need to close before you're willing to take action? We request our local officials use the opportunities we have to give these business owners a fighting chance.
---
This was originally published as a Guest Opinion in the Daily Camera on October 5, 2020.
Author : Jessica Benjamin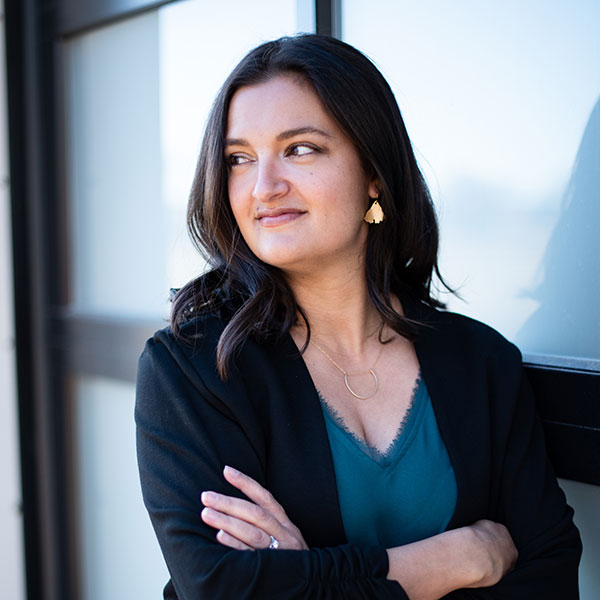 Jessica Benjamin is the fearless leader behind Savor Productions. With her unmatched dedication to the local community, and her more than 20 years of experience in event production and marketing, Jess guides the Savor team with heart and passion. Tacos are the way to her soul, and when she's not working, you'll find her in her garden and kitchen with her family.