I don't know about you, but January has lasted about 293 days. Since having burnout from 2020, new year fog and democratic turmoil, I'm only now just surfacing and realizing that next Monday is February 1st, and that Valentine's is only two weeks away. Um, what.
I've never been one to go full throttle on Valentine's, but it always been a holiday that my husband and I make time for a nice dinner together. Either we have a night out on the town a few days before or after Valentine's, or we cook a nice dinner at home. This year particularly, after a year of pandemic parenting two kids under five… we need a DATE. I'm not alone in this sentiment, and I bet collectively we all need a reason to get out of our pajamas, put our technology away and have some fun.
So we've been doing some research for you and have compiled a few lists and details of options for you to have some fun with your Valentine!
Cooking at Home
Food is love and we think there's no better way to show your love than to cook someone a fantastic meal.  In A Bite of Boulder, here are the top recipes we think would really be a home run on a home date night:
Oysters Rockefeller – Pg. 134 –

a

 top aphrodisiac
Garden Vegetable Risotto with Lobster – Pg. 68 – luxurious lobster
Café Aion Paella – Pg. 44 – a dish to share
Skirt Steak with Chimichurri – Pg. 26 – hello, beautiful steak!
Crab Cakes with Lemon Aioli – Pg. 78 – classy appetizer
Sake Marinated Salmon with Ginger Soy Butter Sauce – Pg. 34 – wow your valentine and toast with the leftover sake
Hamachi Carpacchio – Pg. 74 – sushi at its finest
Dining Out: Dining In and Takeout
Several Boulder County restaurants are serving up incredible menus for Valentine's Day Weekend (and eating out means you don't have to do dishes either!) Here's a few we found:
Leaf Vegetarian Restaurant (Dining In, 2/14)
leafvegetarianrestaurant.com
River & Woods (Takeout, 2/13 or 2/14)
exploretock.com/riverandwoodsboulder/checkout/options
Blackbelly (At Home Kit, 2/12 – 2/14, Dining In 2/14)
blackbelly.com/upcoming-events
The Boulder Cork (Dining In or Takeout, 2/14)
bouldercork.com
Oak (Dining In or At Home Kit, 2/14)
oakatfourteenth.com/events
Shine Community (Takeout or Dining In, 2/14)
www.shineboulder.com/
Empire Lounge & Restaurant (Takeout, 2/14)
theempirerestaurant.com/#the-empire
Dry Storage (BRUNCH, 2/14)
exploretock.com/drystorageco/experience/259120/flour-flower-ikebana-pre-order
Basta (Dining In 2/12 – 2/13, At Home Kit, 2/14
exploretock.com/bastaboulder/experience/private/d0c69117-2d55-450e-a54e-1f410c5fb2be
Japango (At Home Kit, Dining In or Takeout, 2/12-2/14)
boulderjapango.com
A Gift for your Valentine
Experiences are a great gift to surprise your Valentine with – and what we miss most about pre-pandemic life! Have no fear, here are several great (safe) events we think would make a great date night:
Wine Tasting with Opening a Bottle (Virtual) Saturday, 2/13, 6:00 – 7:30PM

White Wines from the Garden of France: A Virtual Tasting of the Loire
openingabottle.com/event/white-wines-from-the-garden-of-france-a-virtual-tasting-of-the-loire/
Chocolate Tasting with John Lehndorff and Boulder Bookstore (Virtual) Sunday, 2/14, 2:00 – 3:00PM
Cheese and Wine Pairing Pairing Class with Cured (Virtual) Sunday, 2/26, 5:00 – 6:30PM

Enjoy tasting and learning about five cheeses and five paired wines from your favorite local cheese shop owners, Coral and Will Frischkorn.
curedtogo.com/product/first-bite-boulder-cheese-and-wine-pairing-class-2-28-from-5-6-30pm-on-zoom-/666
If you're more of a traditional gift giver, we love that too! I mean, who doesn't love getting a gift? Here are a few great gifts from our favorite partners around town:
Happy Valentine's Day from all of us at First Bite!
Food is Love!
Author : Jessica Benjamin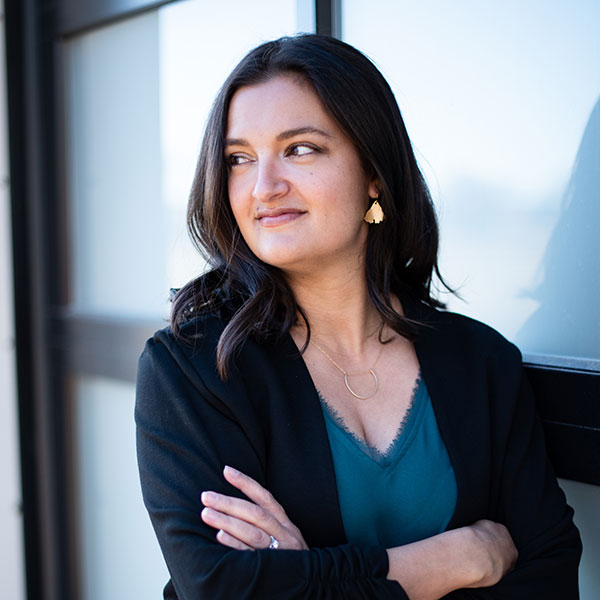 Jessica Benjamin is the fearless leader behind Savor Productions. With her unmatched dedication to the local community, and her more than 20 years of experience in event production and marketing, Jess guides the Savor team with heart and passion. Tacos are the way to her soul, and when she's not working, you'll find her in her garden and kitchen with her family.