Though winter doesn't officially start until Dec. 21, the first snowflakes fell on the Front Range in early September and have been a regular occurrence in Boulder since then. During the winter months, cold temperatures, snowfall and ice present a whole new set of challenges for restaurants, including freeze damage, shovel injuries, and slip and fall accidents.
Prevent Freeze Damage
Early preparation is one way to combat these potential untimely losses.
Examine water lines and check outside for areas of air infiltration. Seal all exterior cracks, holes, windows and doors to prevent cold air from coming inside.
Seal and insulate interior pipe stacks, chases and enclosed spaces – and especially those water pipes that are most vulnerable near exterior walls. Check ceiling cavities such as above suspending ceilings for possible breezes. Sprinkler lines in these areas or unheated vestibules are common areas for freeze damage to occur. Using heat tape or shutting off supply lines to outdoor spigots may be an option.
Make sure proper heat is on in the building. The recommended low point for setting your thermostat is 55 degrees Fahrenheit.
If the building is vacant, shut off the supply line and drain the water lines. Drains with P-traps should be cleared of water and filled with non-toxic antifreeze to prevent sewer gases from entering the structure.
Avoid Burst Pipes
Frozen pipes and subsequent water leakage can result in costly water damage and interruption of your business operations. If you didn't get to the preventive measures before winter, it's not too late to take additional measures during bitter cold temperatures.
Slow drip. If your water pipes pass through unheated or unprotected enclosed spaces, consider allowing a slow drip from your faucets to reduce the buildup of pressure in the pipes. Even if water in a pipe does freeze, the pressure release from a slow drip may help to reduce the likelihood of a ruptured pipe.
Allow warmer room air to reach enclosed pipes. Where water pipes are vulnerable near exterior walls, open the cabinets under faucets and consider removing basement ceiling tiles to expose these pipes to warmer air from the room. This allows the warmer air from the room to circulate into those enclosed areas and may help to keep those pipes warmer, possibly preventing a ruptured pipe.
Don't allow inside temperatures to fluctuate. Periodically check on any unoccupied buildings or spaces for signs of low interior temperatures or ruptured pipes. Keep the thermostat set to the same temperature during day and night.
Insulate exterior spigots. Protect outdoor spigots with insulating domes or other coverings. Disconnect all exterior hoses from outdoor spigots.
Shut off water immediately if you notice a leak. If you notice any water leakage, immediately shut off the system control valves that lead to any leaking pipes. Immediately contact a licensed and qualified plumber to assess the situation to prevent further damage and to make necessary repairs.
Shovel Safely
Annually there are more than 11,500 people that suffer injuries requiring treatment due to shoveling snow. To help protect yourself and your employees, there are a few tips we recommend to shovel snow in a safe manner:
Get ready. Shoveling snow is a workout! Stretch your arms, legs and back before going outside. Wear appropriate cold-weather clothing including winter hat, gloves, multiple layers and slip-resistant footwear. Plan to drink plenty of water to stay well-hydrated.
Identify icy spots. Locate icy areas and treat them with salt or de-icer immediately. These slippery areas may easily be hidden by fresh snow.
Shovel zone by zone. Break up the areas needing to be shoveled into multiple zones. Shovel one zone at a time, making sure to take multiple breaks while shoveling a zone and before moving to the next zone.
Shovel small amounts of snow at a time. Do not fill up the entire shovel with snow and then lift it, especially when the snow is wet. This can lead to lower back injuries.  Instead, use a smaller shovel or reduce the amount of snow you pick up when snow is heavier.
Do not toss or throw snow. Scoop up the snow with the shovel and carry it to where you want the snow to be. Lift with your legs, not your back – and keep your arms close to your body for stability. Avoid twisting and tossing which can lead to back injuries and increased energy exertion.
Don't Let Your Employees or Guests Slip
In addition to shoveling, as a restaurant owner or manager, there are additional steps you should take to prevent your employees and customers from slipping on ice during the winter.
Have a plan to remove snow and treat ice, either using a contractor or your own employees. Consider the following:

Plowing, shoveling and salting is scheduled for a time before employees report or the business opens for customers.
Keep a log of what was done and where; these can be important for defense of a claim.
If you use a contractor, have a written agreement that defines when they will treat your property.
Have a designated entrance for employees to use that will also be the first one cleared and salted. On heavy snow days, ask employees not to come in early, so you have time to complete your initial snow removal and salting.

Identify areas that are subject to a freeze and thaw cycle. Where is there a puddle at noon which could be a sheet of ice at 5:00 p.m.? These areas are hazardous and should be checked and salted more often.
Take a walk in the rain. Look for areas where downspouts are discharging water onto sidewalks or a common path of travel. Try to redirect this discharge to grassy areas or be sure to target them for extra treatment in winter to prevent slipping on ice.
Obtain ice melt or salt early in the season to protect your employees, guests and customers from slip and fall exposures. These products might be hard to find or at an increased cost later in the winter season.
By taking these proactive measures now and educating your team on the best cold-weather practices, you'll help enable a safer and more enjoyable winter experience for your employees and your guests.
Society Insurance is ready to help you navigate the unique challenges facing your restaurant. Ask your local Society Insurance agent about specific coverage questions, and read more about our claims process here.
This information is provided as a convenience, and it must not be assumed that it has detected all unsafe acts or conditions. This information is not professional advice; it is designed to assist you in recognizing potential safe work problems and not to establish compliance with any law, rule or regulation.
Author : Society Insurance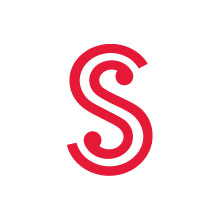 Society Insurance offers top-notch insurance coverage and service to select businesses in Colorado, Georgia, Illinois, Indiana, Iowa, Minnesota, Tennessee, Texas and Wisconsin. As a mutual insurance company, we have been policyholder-owned for over 100 years. We take pride in getting your coverage right—right from the start— with a unique combination of property and casualty coverages in one comprehensive package.