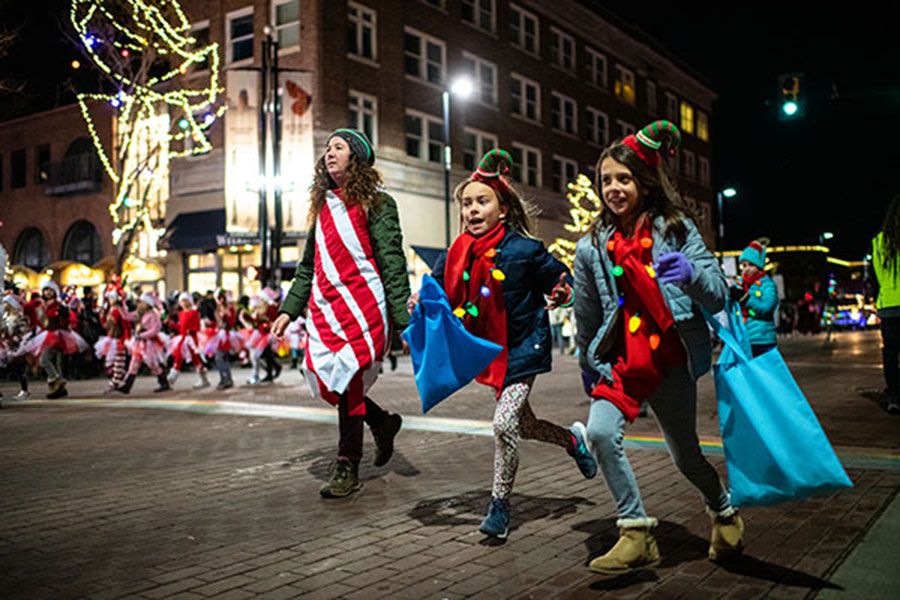 The moment Thanksgiving is over, the holiday season is officially in session. The lights begin to twinkle everywhere you go and variation of holiday songs flood your ears with the sounds of Christmas. Everything just feels a little bit more magical this time of year. Most importantly, beautiful treats are all around.
Here are a few ideas for must have foodie treats that will be available throughout December and make great gifts:
Cured is the G.O.A.T. when it comes to holiday gifts. You can find gift boxes to fit anyone in your life, set up catering for your event or swing in and find those perfect stocking stuffers from their pantry section.
For the busy people in your life, gift the gift of delivery with a Nosh Boulder gift certificate.
Ramble on Pearl is one of those shops where you can find a little bit of everything. Besides local trinkets, you can also find A Bite of Boulder available for purchase all season long.
If you haven't tried Locavore yet, this season give it a go. Choose from a variety of local, humanely raised meats to turn your holiday meal into a feast. They offer many price points to send the gift of a meat box to your friends and family as well.
Like what you're reading? The 12 Days of Giveaways is happening on the First Bite Instagram and Facebook page from December 1–12.
Tradition, Tradition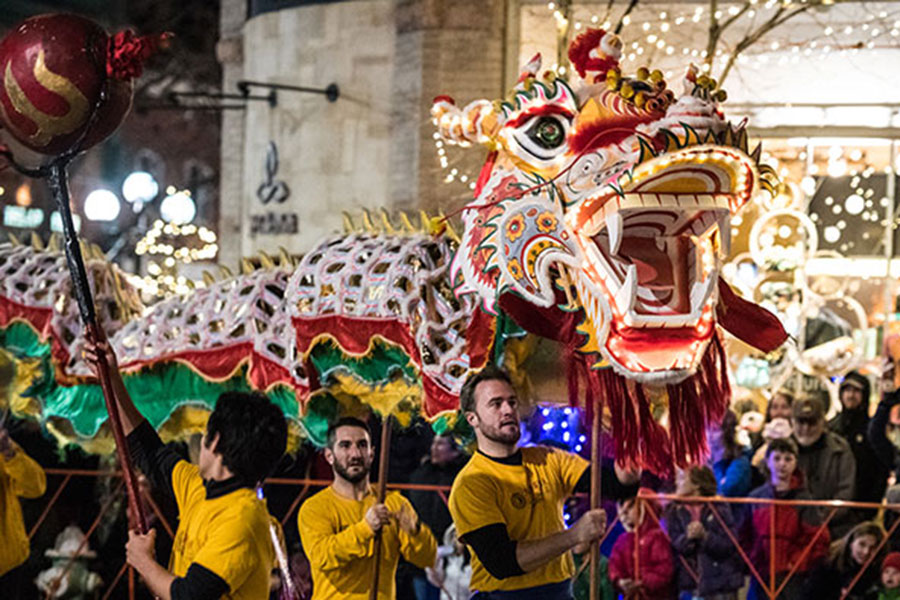 After over a year of limited social interaction, safely enjoying Boulder holiday traditions have never seemed more exciting. Mask up and head to the following events all over the county.
All season long head to Miracle at Avanti on both Pearl St and Por Wine House in Louisville
Chautauqua will be offering Santa's cottage, sleigh rides, and more from December 10-12
Specializing in extraordinary experiences, St. Julien is a great spot to enjoy a range of holiday activities all month long. From Charlie Brown and the Nutcracker, to Candlelit Dinners and the New Year's Eve Masquerade.
The Foodie Approach to Avoiding Holiday Burnout
Even the merriest of us can get fried around the holidays. It's no small feat to get through the season. To combat that, try sprinkling some of these ideas into the mix and see if it helps you keep the spirit and ditch the stress.
Sustenance is key for holiday shopping stamina. Make it a fun day instead of an exhausting day by indulging in a long lunch at a new restaurant you've been wanting to check out.
Instead of a big party, try breaking your get-togethers up into smaller groups. Keep it low key and meet a couple of pals at the new Underground at Ash'Kara, have a few rounds of perfectly curated cocktails at Bitter Bar, head out for pizza at Fringe, A Well Tapped Eatery, or elevated brewery grub at Ska Street Brewing.
Have a few hostess gifts on hand. You never know when you will need a little something on the fly. Head to Peppercorn and grab an assortment of goodies and few cookbooks so your gift is unique and ready to go when needed.
Circle a few days in the month on your calendar and commit to having a stay-at-home dinner. It will be some much needed social downtime to help you level out throughout the festivities. Pick a few of your favorite meals and enjoy the process of being home and cooking from start to finish.
Cocktail Party 101
Grab your sparkly shoes and fuzzy seaters because it is cocktail party season. The cocktail party is the a classic way to ring in the season. The main thing to take away from the tips below are to find ways to make it simpler then you think you need. The night moves fast and the more you can do ahead of time, the more you can enjoy the setting with your guests.
Start the party with a uniform welcome drink so people don't have to fuss over what beverage to start with. Make sure you go for a cocktail that isn't too rich or sweet, something more light and refreshing. Corrida offers a huge selection of gin cocktails, try making their Bright Gin and Tonic to kick off the festivities.
Bright Gin & Tonic
Serves 1
1.5oz Monkey 47 Gin
6.7 ounces Fever Tree Elderflower Tonic
Lemon Wheel Slice
Watermelon Radish, thinly sliced
*large ice cubes
Build in a wine glass over large ice cubes. Stir to incorporate.
Garnish with a lemon wheel, sprig of thyme, and a thinly sliced watermelon radish.
Keep it as a cocktail party. Have a start time of 5:30pm and be sure to note on the invitation that drinks and hors d'oeuvres will be served, but that there will not be a sit down dinner. By having it on the earlier side, you allow people to attend for as long as they can without committing to a full night—plus, you alleviate having to worry about faux yawning at the end of the night for stragglers to get the hint.
If you are going to have a full dinner party, let your guests help a little. Guests are always asking "what can I bring?" to a party. This year, make a list of what would be great to have people bring and when they ultimately ask how they can help, you have a quick answer that lets them feel helpful and let's you focus on the rest of the party.
Help your favorite restaurants and outsource the meal. So many delectable restaurants are offering pick up these days. Let them shine by picking up your meal from them and keeping your apron pristine. Guests will love munching on their local favorites and may even be enticed to do the same thing for an event of their own. Check our restaurant list to see who the right fit for your soiree may be.
Author : Rachael Caraluzzi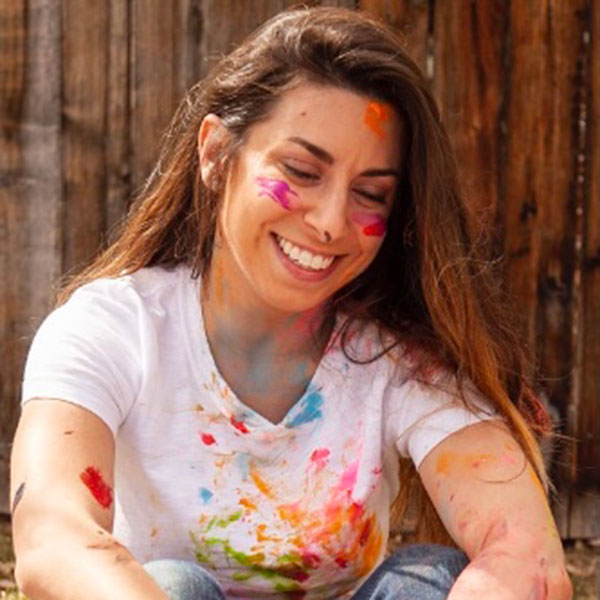 Rachael Caraluzzi is our charismatic Marketing & Communications Director who loves connecting restaurants and diners through unique storytelling and creative culinary events that bring people together.