As the epic spring rains subside and the sun shines brightly over Boulder, Colorado, it's time to indulge in refreshing beverages that capture the essence of summer. Whether you're a local or a visitor, the vibrant city of Boulder offers an abundance of delightful sipping experiences to beat the heat and enjoy the summer season to the fullest. So grab your shades and get ready to explore the best summer sipping spots in Boulder!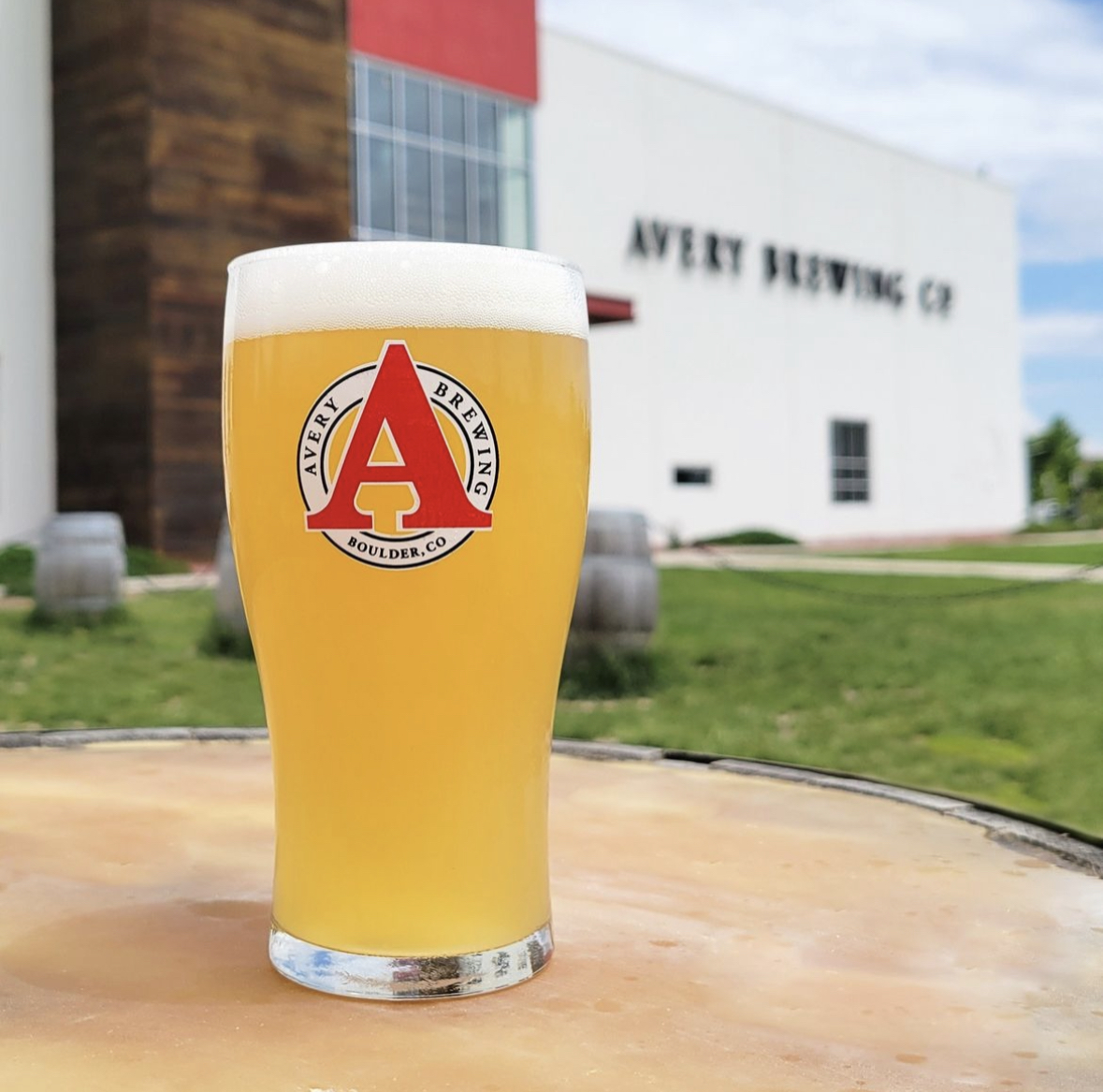 Craft Breweries: Boulder is renowned for its thriving craft beer scene, and summer is the perfect time to sample the local brews. Local breweries such as Upslope Brewing and Avery Brewing Co. are not only known for their exceptional brews but also for their lively and welcoming atmospheres. Upslope Brewing offers a spacious patio where patrons can bask in the sunshine while sipping on their handcrafted beers, perfect for a summer day. Meanwhile, Avery Brewing Co. boasts a large outdoor beer garden where visitors can enjoy a refreshing pint surrounded by picturesque mountain views. Jumping from brewing to distilling in terms of atmospheres for grabbing a sip isn't a big jump. For those seeking a unique twist, Boulder Spirits provides a delightful distillery experience. Their outdoor seating area allows guests to savor their artisanal spirits while enjoying the warm weather and mingling with fellow spirit enthusiasts. Lastly, Dv8 Distillery, known for their handcrafted spirits and inventive cocktails, offers a cozy patio where visitors can unwind and enjoy the summer breeze.
Rooftop Bars: Boulder, Colorado offers a vibrant dining scene, and when it comes to rooftop restaurants, it truly takes the experience to new heights. One must-visit destination is Rosetta Hall, a food hall located in the heart of downtown. With its rooftop terrace, guests can savor their culinary delights while enjoying breathtaking views of the surrounding Flatirons and the bustling street scene. Another popular spot is Avant F&Bi, an innovative food hall with a spacious rooftop patio, on the heart of the Pearl Street Mall. All June long, Avanti is donating $1 from every "Taste the Rainbow", their delicious Raspberry Frose and Spicy Mango Marg, to OutBoulder. Corrida boasts one of the best views in town, so you'll have to arrive to happy hour early to snag one of their exclusive tables outside. Lastly, The Rio Grande, a beloved Tex-Mex restaurant, features a charming rooftop patio where patrons can unwind and savor their signature margaritas alongside delicious Southwestern cuisine. With its inviting ambiance and stunning views, Boulder's rooftop restaurants offer an unforgettable dining experience for locals and visitors alike.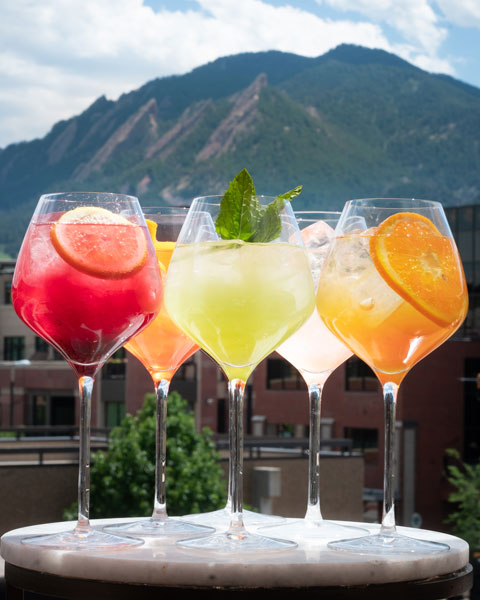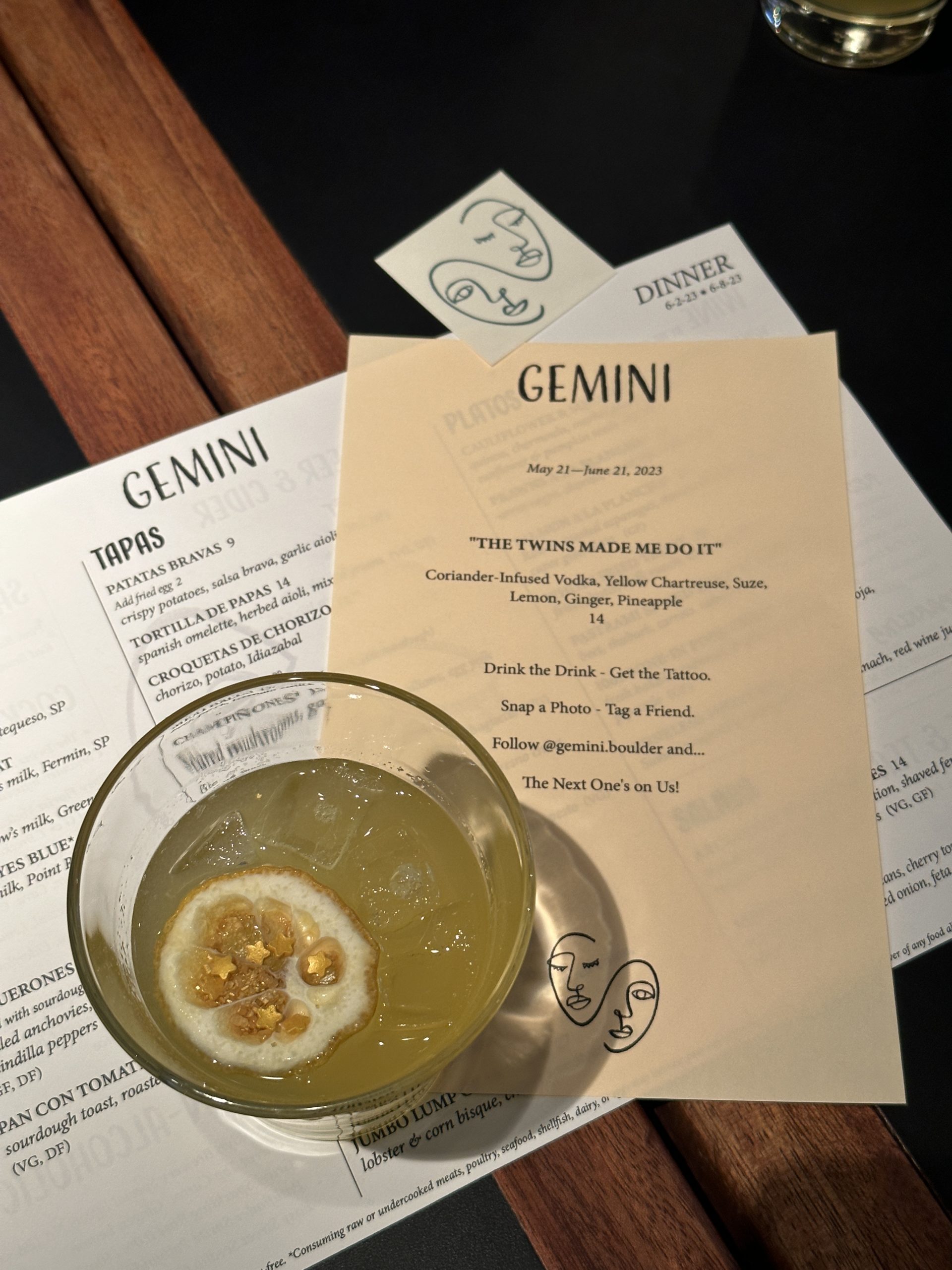 Farm-to-Table Cocktails: Boulder, Colorado takes pride in its farm-to-table philosophy, and this extends to its vibrant cocktail scene. During the summertime, several restaurants stand out for their dedication to using fresh, locally sourced ingredients in their craft cocktails. Gemini, a popular eatery in downtown Boulder, embraces the farm-to-glass concept by incorporating seasonal fruits, herbs, and botanicals into their creative concoctions. Be sure to swing in before Gemini season ends on June 21; "The Twins Made Me Do It" is a tasty cocktail with a special gemini twist. Farow, another leading farm-to-table restaurant, takes the concept a step further by growing their own herbs and vegetables in an on-site garden. Their bartenders expertly incorporate these homegrown ingredients into their artisanal cocktails, resulting in vibrant and flavorful libations that capture the essence of summer. Finally, Pizza Alberico, known for its delectable wood-fired pizzas, also boasts a noteworthy bar program. Their farm-to-table cocktails feature local spirits, fresh fruit, and herbs, providing a refreshing and invigorating experience for guests.
Local Wineries: Boulder may be known for its craft beer and spirits, but it is also home to a couple of exceptional wineries that offer delightful summertime experiences. Silver Vines Winery is a charming boutique winery located just outside of Boulder, where visitors can revel in the beauty of the surrounding vineyards. Their outdoor seating area provides a picturesque setting for sipping on their handcrafted wines, which are made from locally sourced grapes. Another notable winery in Boulder is Bookcliff Vineyards, which offers a rustic and inviting ambiance. With their expansive outdoor patio nestled among the vineyards, guests can unwind with a glass of their estate-grown wines and take in the stunning views. Bookcliff's commitment to sustainable practices and their passion for winemaking is evident in every sip, making it an idyllic spot to spend a summer afternoon or evening. Whether it's the tranquil vineyard views at Silver Vines or the rustic charm of Bookcliff Vineyards, Boulder's local wineries offer a relaxing and enjoyable summertime atmosphere where wine enthusiasts can savor the flavors of the region.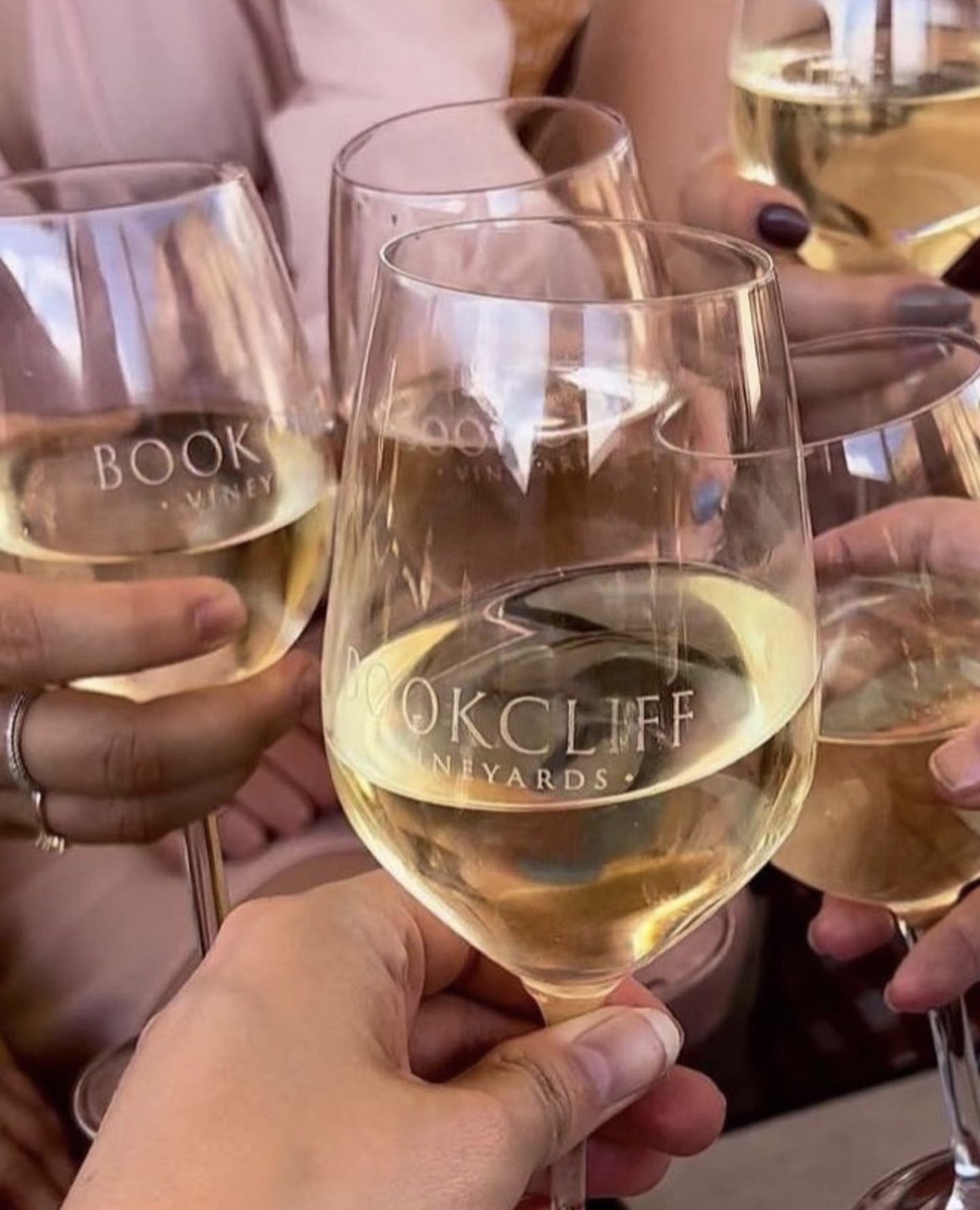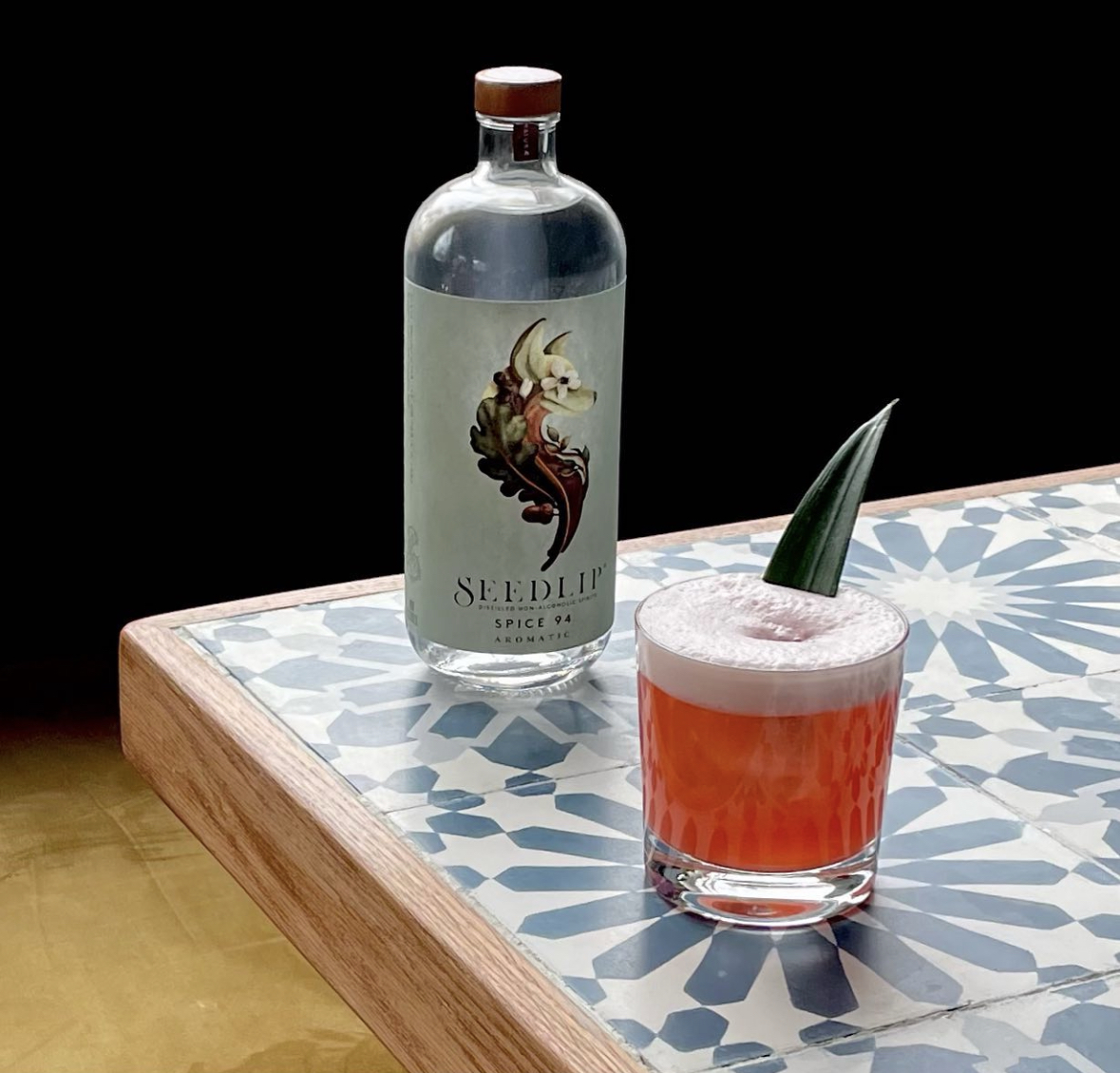 Refreshing Mocktails: For those seeking non-alcoholic options, Boulder has you covered with its array of refreshing mocktails. While most restaurants and bars these days have Non-Alcoholic (NA) options, there are certainly a few that stand out. Süti & Co mixes up refreshing spritzes on the regular. Their creative blends of herbs, fruits, and spices are sure to keep you cool and hydrated during the summer heat. Jungle brings all the fun to the mocktail scene with their fruity flavors, transporting you to a summer beach vacation. OAK at Fourteenth also boasts an entire "low alcohol/no alcohol" cocktail menu, offering up options for every palate.
Outdoor Patios: Our dining scene is blessed with numerous restaurants that offer fantastic patio dining experiences, allowing patrons to soak up the stunning natural beauty of the area while indulging in some summer sippin'. Café Aion, a Mediterranean-inspired eatery, boasts a charming patio where guests can savor their flavorful small plates and sip on refreshing cocktails. The Sink, a local institution, features a lively outdoor seating area where diners can enjoy their famous burgers and craft beers under the Colorado sunshine. Mateo, a beloved Italian restaurant, offers a cozy patio where visitors can relish in authentic pasta dishes and a selection of fine wines. For a unique dining experience, the Chautauqua Dining Hall presents a historic ambiance and a spacious porch overlooking the Flatirons. Blackbelly impresses with its farm-to-table fare, enjoyed on their charming patio. Japango entices sushi lovers with their fresh creations, best enjoyed on their outdoor terrace. Finally, Dagabi delivers delectable Spanish tapas and sangria, perfect for savoring on their vibrant patio. Boulder's exceptional restaurant patios offer the ideal setting to enjoy a meal, soak up the atmosphere, and revel in the beauty of the city's outdoor dining culture.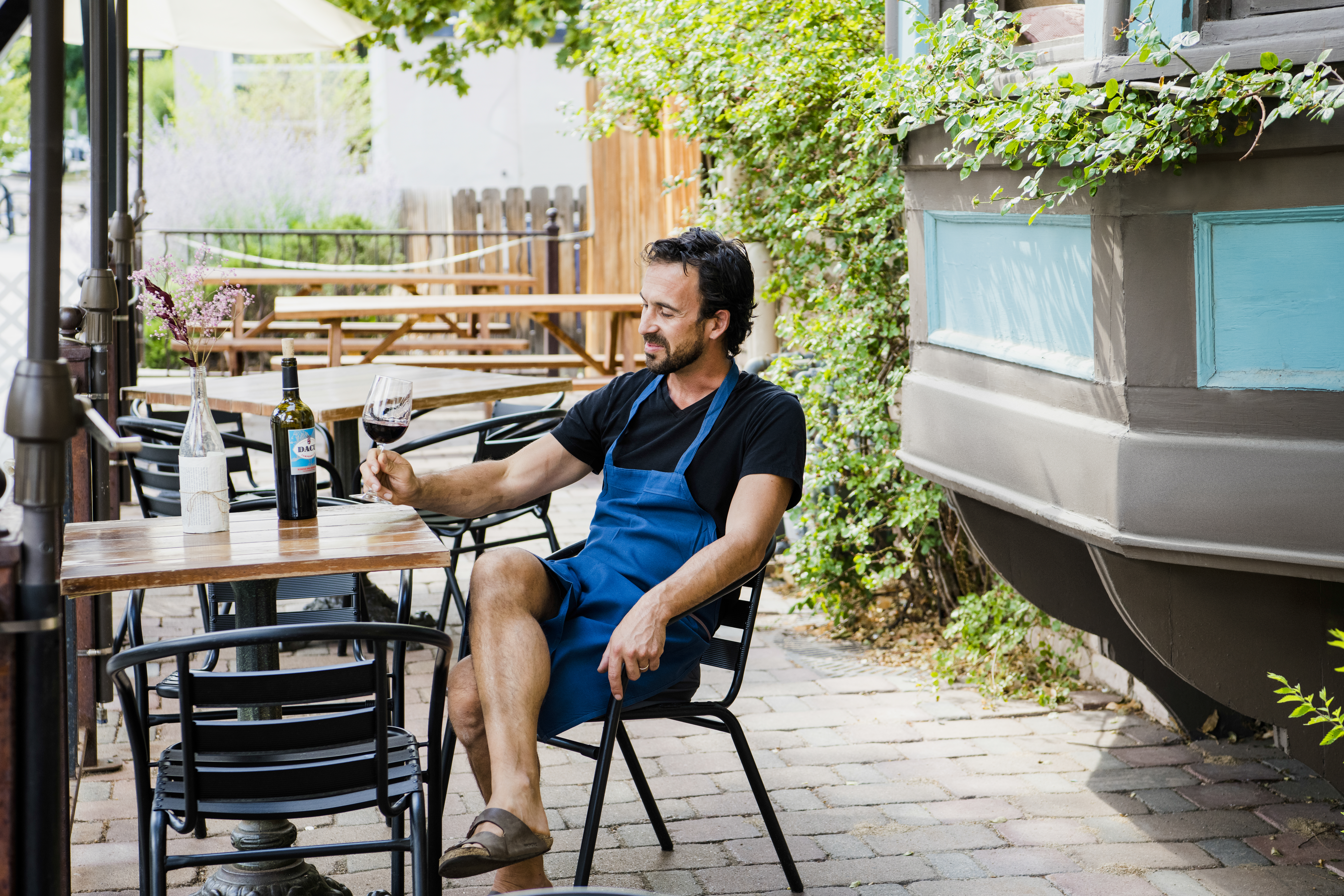 Whether you prefer craft beers, artisanal cocktails, local wines, or non-alcoholic delights, Boulder offers a diverse and exciting sipping scene that will make your summer days unforgettable. So raise your glass and toast to a fantastic summer of sipping in the breathtaking city of Boulder! 🥂🌞
Author : Jessica Benjamin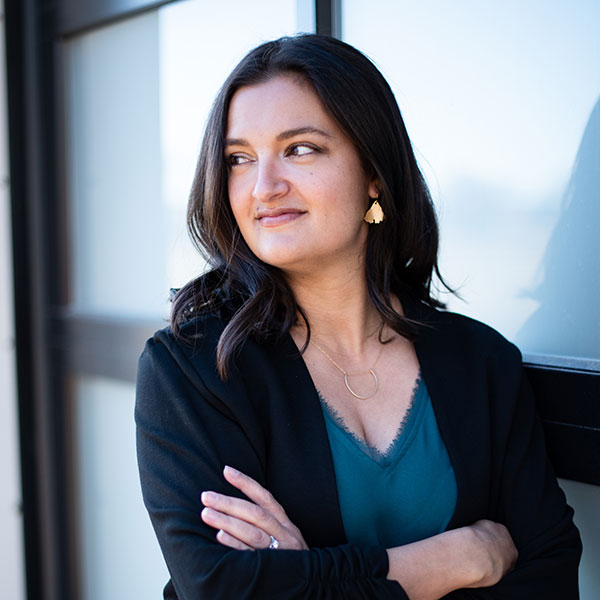 Jessica Benjamin is the fearless leader behind Savor Productions. With her unmatched dedication to the local community, and her more than 20 years of experience in event production and marketing, Jess guides the Savor team with heart and passion. Tacos are the way to her soul, and when she's not working, you'll find her in her garden and kitchen with her family.